Degree Programs
On this page…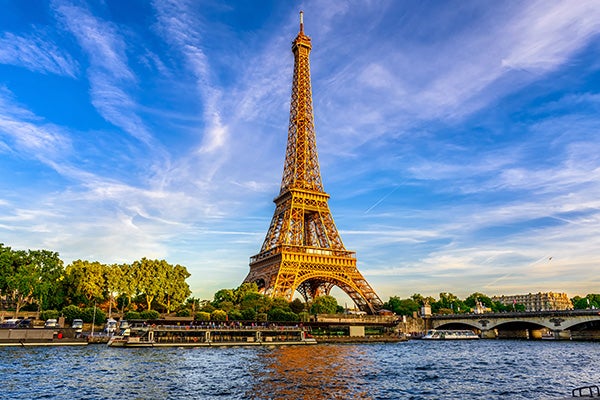 Instruction is offered in French on the language, civilizations, and literatures of the French-speaking world.
About
Studying French at ECU prepares students for the global workplace by offering classes on language, literature, culture, and etiquette practiced in French-speaking civilizations and corporations here and around the world. Intimate classroom settings offer a boutique learning experience, where professors interact with students on a personal level. French Majors and Minors have unique access to thousands of dollars in scholarships through the section's Perry French Education Fund, through the French Priority Fund, and through the Mary Paschal & Marguerite Perry Endowment Fund housed in the Office of Global Affairs. Our alumni have gone on to successfully complete graduate programs in a variety of fields, including literature, education, medicine, business and public service; their achievements in their respective careers demonstrate the unlimited potential of language learning in the 21st century.
Summer Study Abroad Programs: La Rochelle with Dr. Larkin Murphy.
---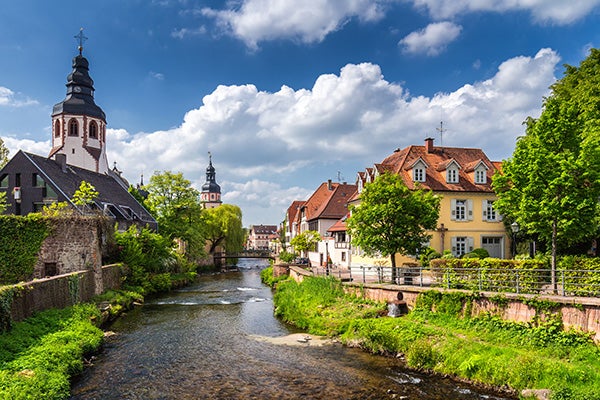 Instruction is offered in German language and civilization, and the German-speaking world from its beginnings to the post wall re-unification.
About
When you study German, you learn to communicate in a language spoken or understood by more than 100 million people—a primary language of science, engineering, business, and the arts. Did you know that over 235 companies with ties to Germany conduct business in North Carolina? You'll also learn to think more critically about global issues confronting us all, and to decipher texts and visual media for meaning and perspective—highly sought-after skills in any profession. Through critical cultural analysis and individual mentoring by German faculty, you'll be on your way to achieving your educational and career goals, regardless of where you want to work and live. Contact us for more information about our award-winning program and join us today!
Summer Study Abroad Program in Berlin: The Holocaust and its Remembrance with Dr. Susanne Jones.
---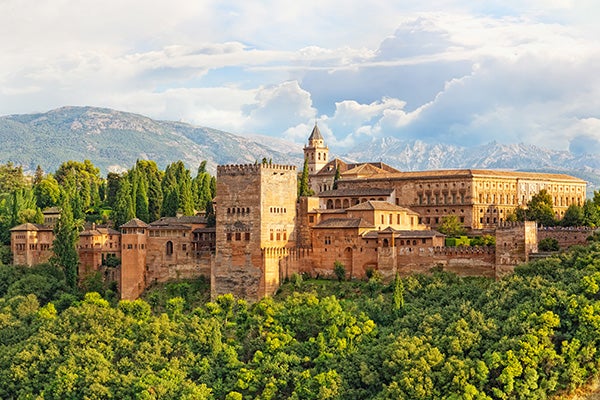 Instruction is offered in Hispanic languages and the civilizations of Spain and the Americas.
About
The Hispanic Studies program at ECU provides students the opportunity to engage with the languages and cultures of the Spanish-speaking world and to learn about and participate in a community with over 400 million speakers around the globe. Students enrolled in our program develop their language skills for sustained, effective, and cohesive communication in Spanish; gain interdisciplinary understanding of Spanish-speaking cultures and their histories; learn to interpret critically the texts and objects produced in or about those cultures; and collaborate with community partners to improve the lives of Latinos in Eastern North Carolina and beyond. Our Educator Preparation program also equips students with adequate linguistic proficiency, cultural sensitivity, and pedagogical knowledge to effectively teach in the K-12 classroom.
Graduate Certificate in Hispanic Studies; and graduate courses for the MA in International Studies. Courses in the literature and history of Hispanic culture from the Middle Ages to the modern world. Hispanic Studies majors are eligible for placement in a wide variety of excellent professional internships.
Summer Study Abroad Programs in Argentina: Buenos Aires with Dr. Levi-Altstaedter & Dr. Falasca and Professor Krosl.
---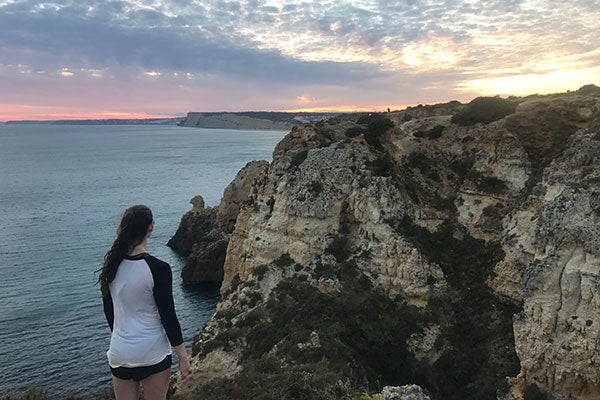 The Global Studies concentration within the BA in Foreign Languages and Literatures allows students to pursue a broad range of interests in issues of language and culture. Students may either concentrate in one language or apply coursework in two different languages toward the degree.
About
The major in Global Studies consists of 30 semester hours, along with Foundations (General Education) courses within the University.
---
Classical Studies is an interdisciplinary program in the Department of Foreign Languages and Literatures, whose faculty offer courses in ancient Greek, Latin, and classical literature. Participating faculty from other units offer courses in classical archaeology, art history, history, philosophy, religion, and the classical tradition.
About
Classical Studies program options include an 18 sh minor and a major concentration in the BA in Foreign Languages and Literatures (30 sh). Students must start by taking GRK or LATN 1001-2004 (12 s.h.) to fulfill the foreign language requirement for the BA degree.
Graduates of Classical Studies have gone on to careers in universities, community colleges, secondary education, law, medicine, politics and consulting, library science, and museum curation.
---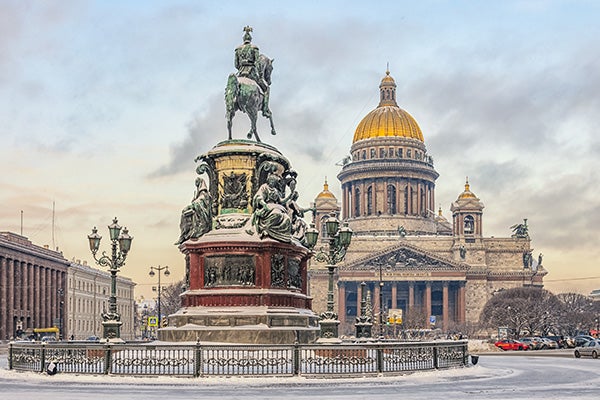 Instruction is offered in Russian language and civilization from both historical and contemporary perspectives.
About
Courses in Russian culture, 19th-120th century Russian literature, folklore, media, film, and literary criticism, including seminars on Pushkin, Dostoevsky, Chekhov, and Russian émigré culture. Classes in Russian history, economics, politics, fine arts, ballet and music are offered by faculty from other departments through the Russian Studies interdisciplinary program.
---